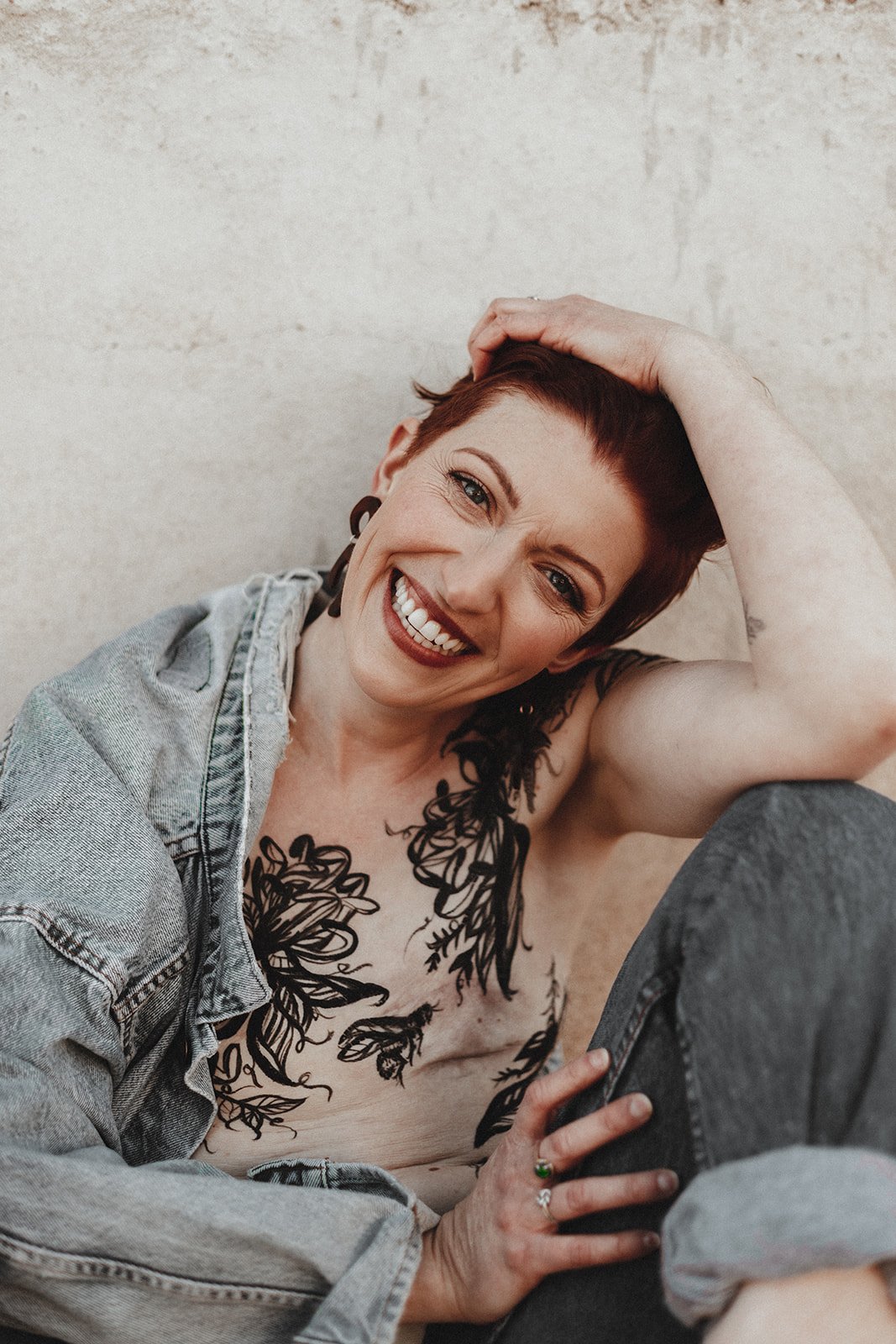 The EMPOWERMENT Project is an art and photography experience that celebrates all that you are. an awakening. a homecoming. a celebration.
our body is the canvas that carries our soul through the journey of life. The EMPOWERMENT Project honors your body and your journey giving space to stand in your power. it is the spark that illuminates the dark, bringing light to old scars. the seed planted to cultivate self love, to feel seen and beautiful through collective healing and sisterhood.
botanicals ceremoniously painted by artist, Marcy Ellis to symbolize growth, power, and the divine feminine within. a true embodiment of art and the gift to rewrite the narrative to begin again.
the collaboration of body painting and photography not only serve as a vehicle for personal healing, but a reflection of empowerment that can last forever
The EMPOWERMENT Project calls on our higher self- the culmination of this human experience and the opportunity to take back our power.
everything is sacred. the time is now.
learn more