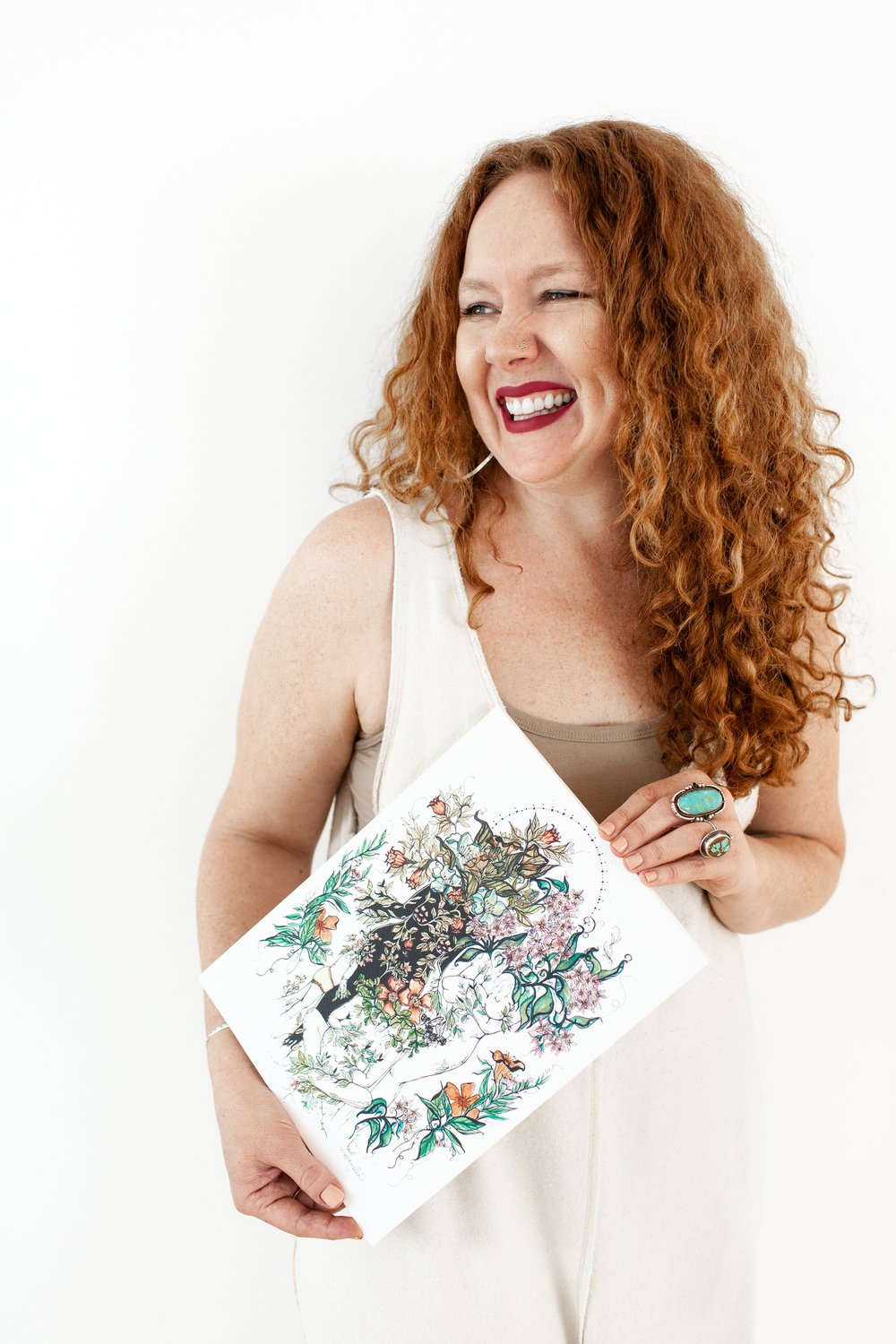 Marcy Ellis is a multidisciplinary artist inspired by the natural world, the connection to self, spirit and sisterhood.
with a talent and passion for art that started in childhood, marcy pursued a double BFA in Art Education and Studio Art from the University of Arizona and became an elementary art teacher. while teaching upwards of 650 students a week, marcy built her art business on the side, working after school and on the weekends. after spending seven years in the classroom, marcy left teaching and has been operating her art business full time since 2019.  
marcy's style is an extension of herself—delicate, feminine, and earthy. with a goal to empower women and encourage a deeper connection with their bodies, the earth, and each other. she draws inspiration from flora, the natural world, and explores the deep connection to landscape, the beauty of growth and undermines established clichés of femininity. 
marcy's artwork can be seen in many different avenues like fine art prints, apparel, murals,  ceramics, tattoo designs and body painting.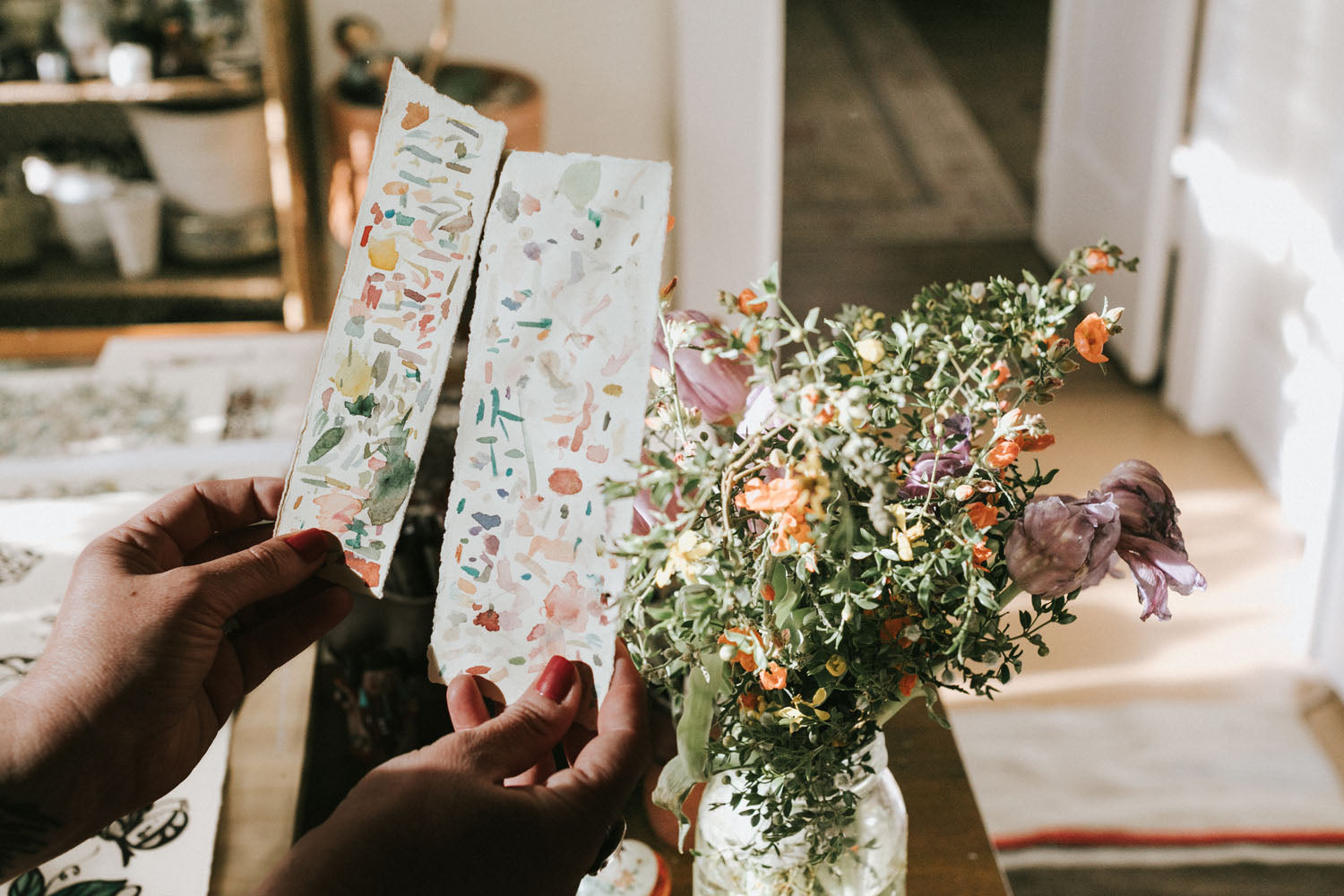 marcy's artistic journey is an ongoing adventure fueled by her desire to empower women, promote healing, and challenge traditional artistic representations. her artwork resonates with those seeking a deeper connection with themselves, the natural world, and their own stories. as her art continues to evolve, she remains committed to using her gift to inspire and uplift others and help create a more beautiful world.